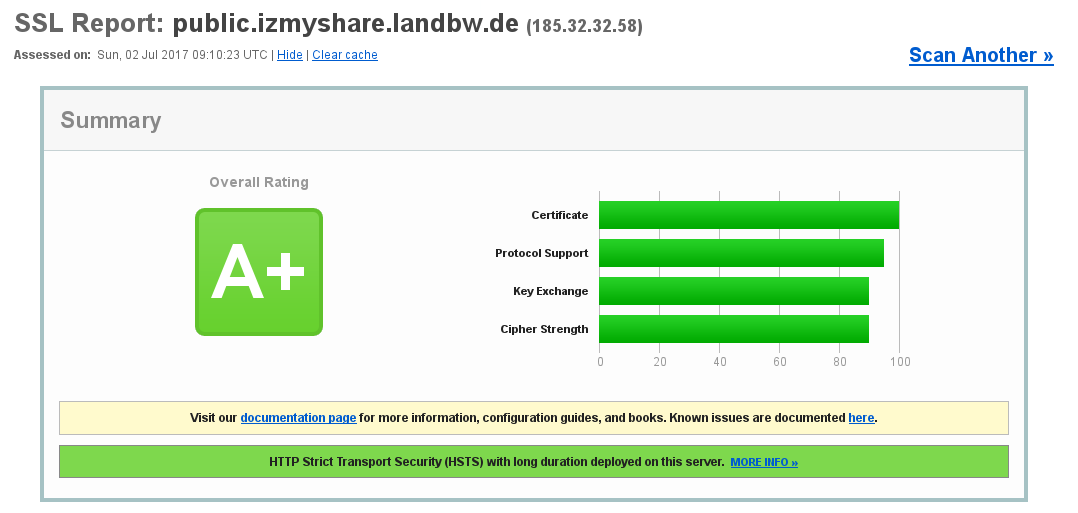 Da gibt es doch tatsächlich eine Seite im Ländle, die was taucht: das von den RPs zu verwendende izmyshare als Cloudlösung. Wie kann es aber sein, dass dieser Server perfekt daher kommt, die anderen Server des Landes aber sehr oft ranzige Gammelkisten sind?
Dann schauen wir doch mal in's whois von izmyshare:
#whois 185.32.32.58
% This is the RIPE Database query service.
% The objects are in RPSL format.
%
% The RIPE Database is subject to Terms and Conditions.
% See http://www.ripe.net/db/support/db-terms-conditions.pdf
% Note: this output has been filtered.
%       To receive output for a database update, use the "-B" flag.
% Information related to '185.32.32.48 - 185.32.32.63'
% Abuse contact for '185.32.32.48 - 185.32.32.63' is 'servicedesk@synaix.de'
inetnum:        185.32.32.48 - 185.32.32.63
netname:        CENTERDEVICE-GMBH-NET2
descr:          CenterDevice GmbH
descr:          Rheinwerkallee 3
descr:          D-53227 Bonn
country:        DE
admin-c:        SNAC-RIPE
tech-c:         SNTC-RIPE
status:         ASSIGNED PA
mnt-by:         SYNAIX-MNT
created:        2013-09-23T12:02:17Z
last-modified:  2013-09-23T12:02:17Z
source:         RIPE
etc etc etc

Aha. Ein externer Dienstleister. Nix BitBW! "Alle Server im Land müssen zu BitBW" gilt wohl nicht für alle Server im Land. Da gibt es Server, die sind gleicher als andere. Aber das ist nicht das Thema heute.
Schauen wir mal auf ASV – und stellen fest: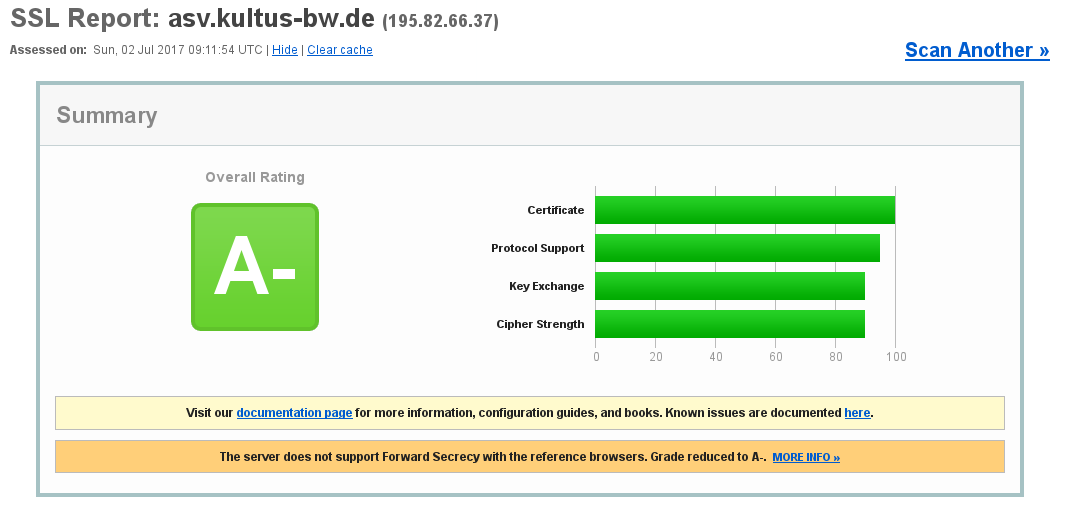 PFS will das Land wohl nicht. Anyway. A- ist voll OK. Betrieben wird die Seite von Pironet. Das ist nicht unüblich, nutzt das Land doch an vielen Stellen Pirobase als CMS. Dahinter steckt dann oft das Informatikzentrum der Landesverwaltung Baden-Wuerttemberg. Es geht also doch.
Jedoch: Die Notenerfassung selbst, der Teil also, der besonders schützenswert wäre, kommt mit dieser Konfiguration daher: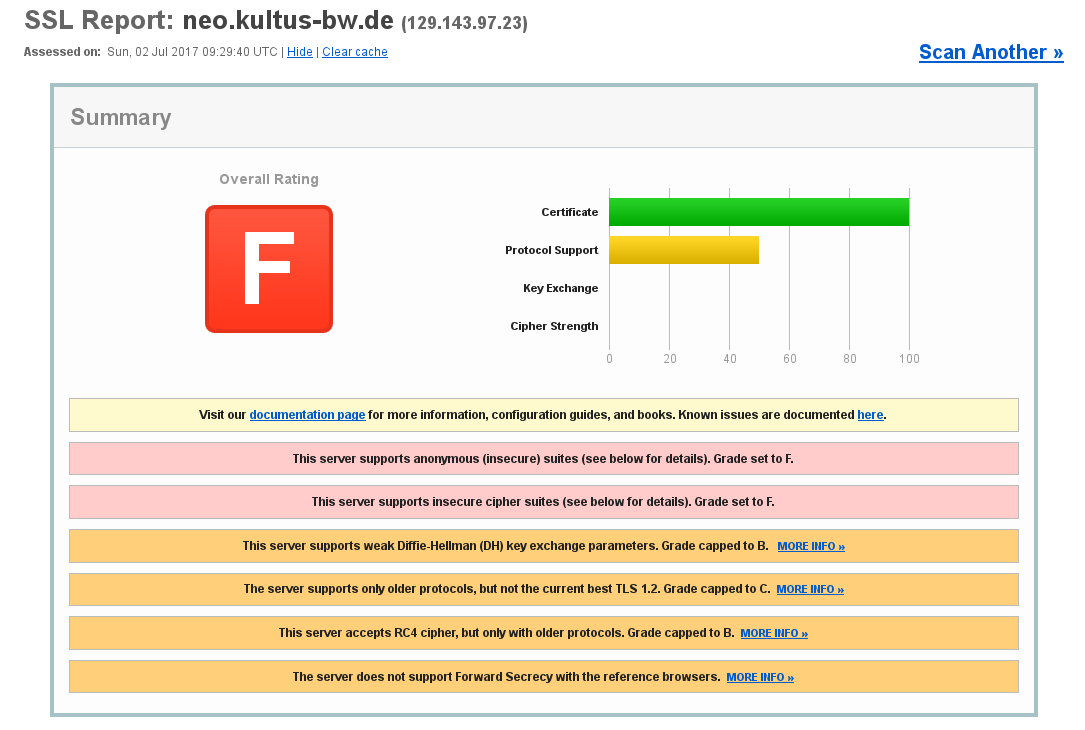 Die IP gehört zum Netz von BelWü und im Whois wird ebenfalls BelWü angegeben.